If you think "The Crafty Avenger" sounds like the name of a superhero, you're not wrong. Rachel Sadd (aka Crafty, McCrafty, The Crafty Avenger) is a California-based artist and social good activist. Rachel is also the mastermind behind Distill My Heart, a project that has provided more than 3400 masks to at-risk people in the Bay Area, and the Executive Director of Ace Monster Toys Makerspace in Oakland, California. She has been involved with the Open Source Medical Supplies community since March 2020 and has been organizing to support underserved communities throughout months of stay-at-home orders and protests.

When the pandemic hit the United States and California went into lockdown, Rachel saw 30-40% of her career, which included public, interactive art, immediately become less viable. Facing that reality, her social good activist ethos kicked in. "All the world's out of control, but I know how to sew. And I'm good at sewing," So she began a project, Distill My Heart, whose aim is to "support the most vulnerable among us with these masks. The folks in homeless shelters; in-home healthcare workers; grocery workers, etc."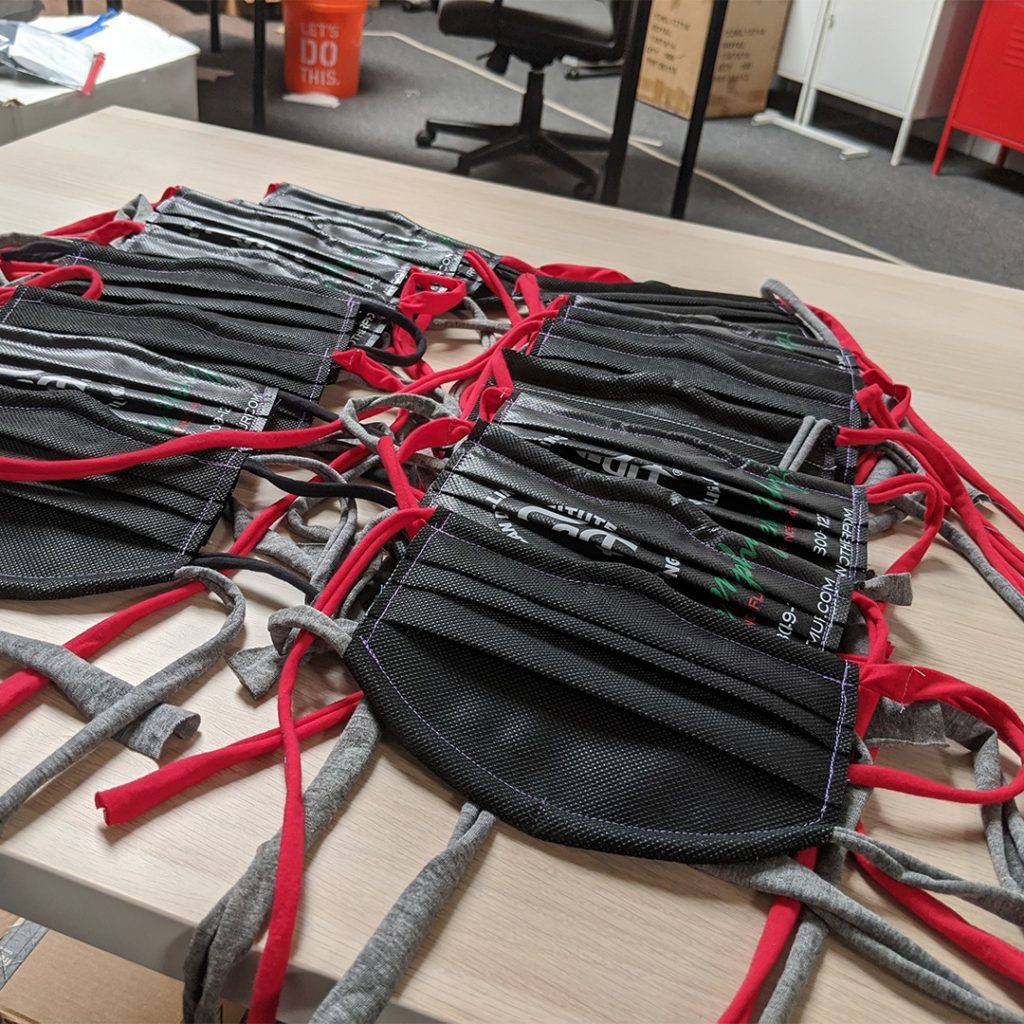 Distill My Heart initially planned to make 1700 masks in 17 days starting on April 13th, but after a large donation of supplies from the American Distilling Institute the goal was raised to 3400. Doubling the project goal is no small feat, but as Rachel said, "We were overly ambitious–what's new?" In the last three months, Rachel has sewn hundreds of masks, facilitated the distribution of thousands more, and isn't done. "I am not sick of helping people. I am sick of masks. But I am not sick of helping people."

When protests started during a pandemic following the deaths of George Floyd, Breonna Taylor, Ahmaud Arbery, and others, Rachel looked for more ways to help. Distill My Heart pivoted their production and distribution efforts to deliver masks to street medics. Rachel joined conversations about race and inclusion in the Maker movement and spoke as a panelist on the OSMS webinar Strategies for Equity in PPE Distribution. She also went back to her public art roots and painted a mural in Oakland with the QR code to the Kimberly Jones video. Dedication to equality and social justice has informed much of Rachel's career, and she continues to be a valuable and active voice in advancing that work.