March 12, 2023, marks the end of OSMS' third year as an organization. While we have not been as active on social media, we have been working tirelessly throughout 2022 to expand our impact. As we embark on our fourth year, we remain committed to being the central hub for the often-decentralized network of open source medical designs, public health information, and community-accessible health technology. With our network partners, we continue to advocate for the validation and quality assurance of open source medical hardware, recognizing that our work has far-reaching effects beyond the 2020 PPE manufacturing response.
We are grateful to share our most recent efforts and accomplishments.
GOSQAS
Over the past three years, we observed the need for increased transparency in the quality assurance process for distributed manufacturing and vendor/recipient relationships formed by humanitarian aid donations. To address this need, the Global Open Source Quality Assurance System (GOSQAS), led by Public Invention and Open Source Medical Supplies, was formed in October 2022 at a workshop composed of humanitarian and open source medical supportive partners. A Hackathon is scheduled for May 10-June 10, 2023 to build the platform of this initiative. Read our GitHub and supporting documents here.
Project Library
Our project library has grown to include 236 projects with 48 new designs across 14 supply categories, including 5 new supply categories for Surgery, 3D Printed Elastomeric Mask Cartridges, Trauma and First Aid, Medication Administration, and Air Movement & Climate Control. 
We are highlighting the Air Movement & Climate Control category as the most relevant for makers who want to clean surrounding air during ongoing respiratory-affecting events, including COVID, air pollution, and wildfire smoke.
The star of this new supply category is the Corsi-Rosenthal Cube– a peer-reviewed, thoroughly documented, easily constructed, and affordable DIY air cleaner that effectively removes particulate and biological matter from the air. This device dramatically increases the air changes per hour (ACH) in a room, which is a key indicator for optimal air movement and cleaning. Over the last year, Corsi cubes have enjoyed grassroots popularity in their ability to properly ventilate and protect school rooms, offices, churches, homes, and medical clinics.
Check out the recent NIOSH and CDC publication, which validates the performance of DIY air cleaners!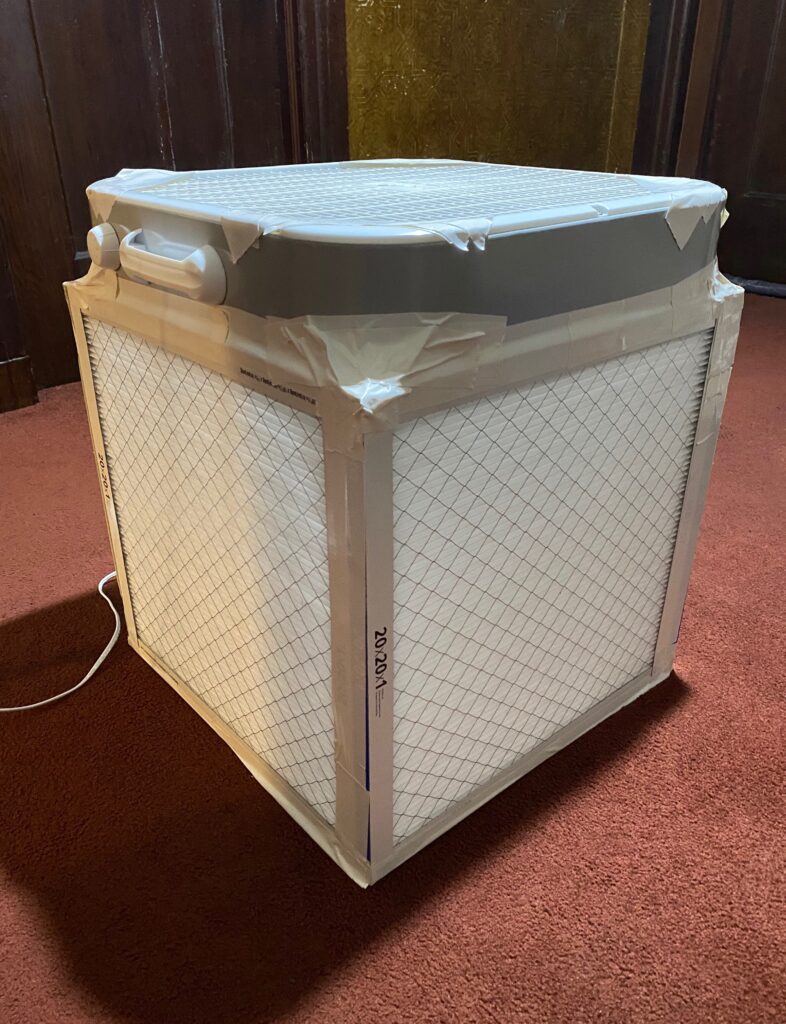 2022 Grantmaking
OSMS issued a grant to Maker's Asylum (India) to further their research into alternate methods of powering critical devices in areas where a reliable source of electricity is unavailable. Medical equipment, such as Oxygen Concentrators, require a reliable power source to function correctly. Maker's Asylum devised several ways to power essential devices, even for short periods, utilizing readily available materials and infrastructure.

With a grant provided by OSMS, Oxygen Alliance (Malawi) expanded their Multimedia Library to include new episodes of their weekly Concentrator Talk and new episodes of Oxygen Talk, including a complete breakdown and rebuild of the Olive oxygen concentrator and component detailed videos like the Airsep control board.
Ukraine Response
Glia
March 2022 saw an international tourniquet supply chain gap develop within Ukraine. Typically used by combat medics and emergency trauma responders, the tourniquet is a unique device that controls hemorrhagic bleeding when used in combination with a three-step response protocol. Ukraine experienced an enormous shortage of commercially-available tourniquets, a gap that decentralized manufacturers in Ukraine, the EU, and the US sought to address.
Glia, a Canadian open source non-profit centrally manufacturing medical devices under Health Canada licensure (MDEL) in both Canada and Gaza, partnered with OSMS to support decentralized makers accessing the Glia open source tourniquet. In the flurry of emergency manufacturing, it became apparent that makers were implementing design changes that could negatively impact clinical efficacy, largely due to a lack of publicly available clinical parameters and unit testing standards. OSMS has been project-managing for Glia by supporting the following research and documentation:
An open source injection mold tourniquet production line, fiscally sponsored by Public Invention
Improved sewing and assembly instructions, including QA documentation and troubleshooting guide
Nylon SLS performance data from Open Works Baltimore-manufactured tourniquets
Equivalency and material specifications testing by OSMS network partners UWDfAB and the University of Western Ontario
Unit testing parameters and peer-reviewed publication of an open source, 3DP unit testing device, developed by FAST Research Group, University of Western Ontario 
An upcoming clinical trial by London Health Sciences Center, Ontario, Canada
Developing an open source ecosystem for tourniquet decentralized manufacturing, unit testing, clinical standards, and materials standards will ultimately allow any manufacturer, anywhere in the world, to create and validate a clinically effective tourniquet, which is a developing need in communities affected by mass casualty events.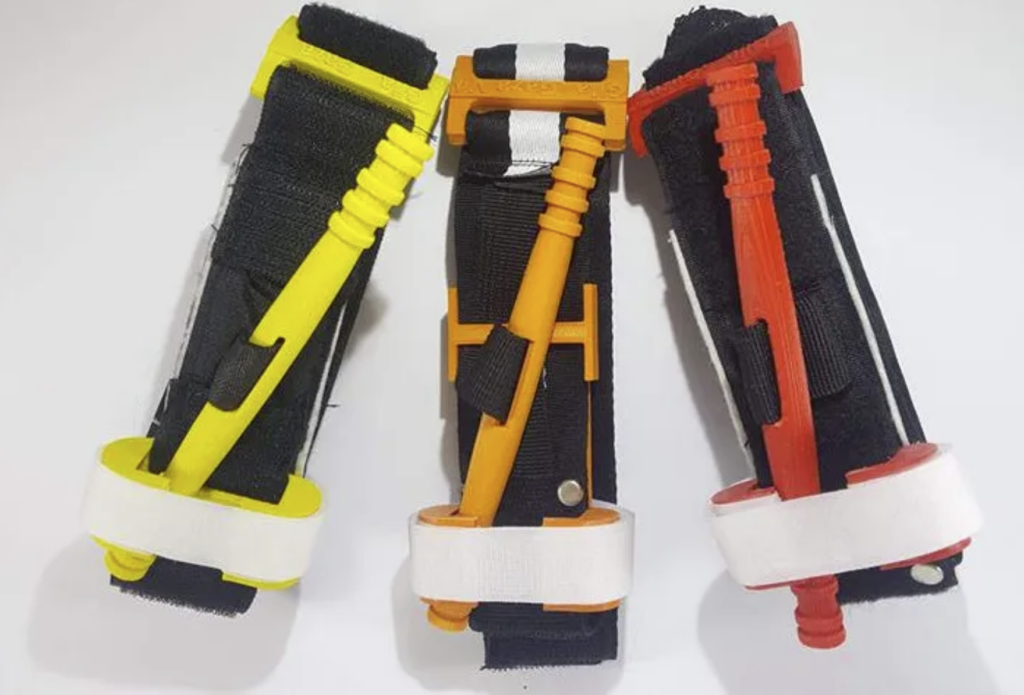 Tolocar 
Tolocar, mobile makerspace units for Ukraine, is implemented by the GIZ GmbH in cooperation with HIWW on behalf of the German Federal Ministry for Economic Cooperation and Development (BMZ). This collaboration brings makerspace education, rapid prototyping, and humanitarian support to Ukrainian communities. Olha Ivanchenko and Volodymyr Babii, educators from HackLab Kyiv, have driven a Tolocar to Sumy, Kyiv, Chernivtsi, Vinnytsia, Irpin, Gostomel, Pryluky, and several other locations. Many humanitarian projects have seen great success, including heat solutions, window repairs with NGO Insulate Ukraine, and open source light designs in response to energy blackouts. Community centers including schools, women's shelters, and animal shelters have welcomed Tolocar as a safe respite from the daily reminders of war. Due to HIWW's support of open source projects, Tolocar is beginning to commit designs on GitHub. Yuri Vlasyuk, MakerHub community leader, recently hosted the Tolocar team on the Maker UA podcast.
This exciting initiative is reminiscent of Open O2, based in Lilongwe, Malawi, and an Oxygen Alliance member, which specializes in mobile response units of biomedical engineers and digital fabrication experts to repair oxygen concentrators. Bringing maker resources directly to the needs area is perhaps the next use case for the international distributed manufacturing community.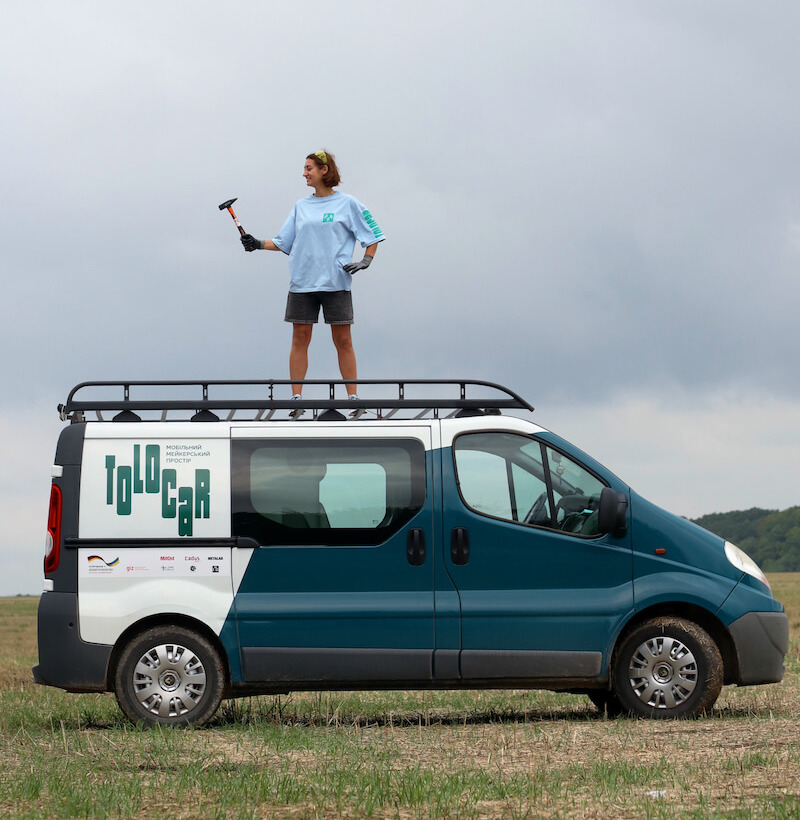 MakerHub
OSMS connected MakerHub to e-NABLE leadership as the Ukraine maker network expressed interest in 3DP prosthetics. Through this outreach, OSMS learned of a non-profit Ukrainian makerspace in Birmingham, AL printing hand braces for a Ukrainian surgeon, and the Ukraine maker network was activated.
Throughout 2022, MakerHub supported the Ukraine maker community, especially through damage to a Kyiv makerspace from a rocket attack striking a nearby power plant. The Ukraine Maker Association was formed to assist beginning makerspaces scale with admin, HR, fundraising, and website/social development. Modeled after Nation of Makers, the Maker Association connects makerspaces to small and midsized manufacturing efforts, fostering skill development and organizational growth. March 25, 2023, is the return of RepRap UA Festival, which will feature a developing  Women In 3D Printing program!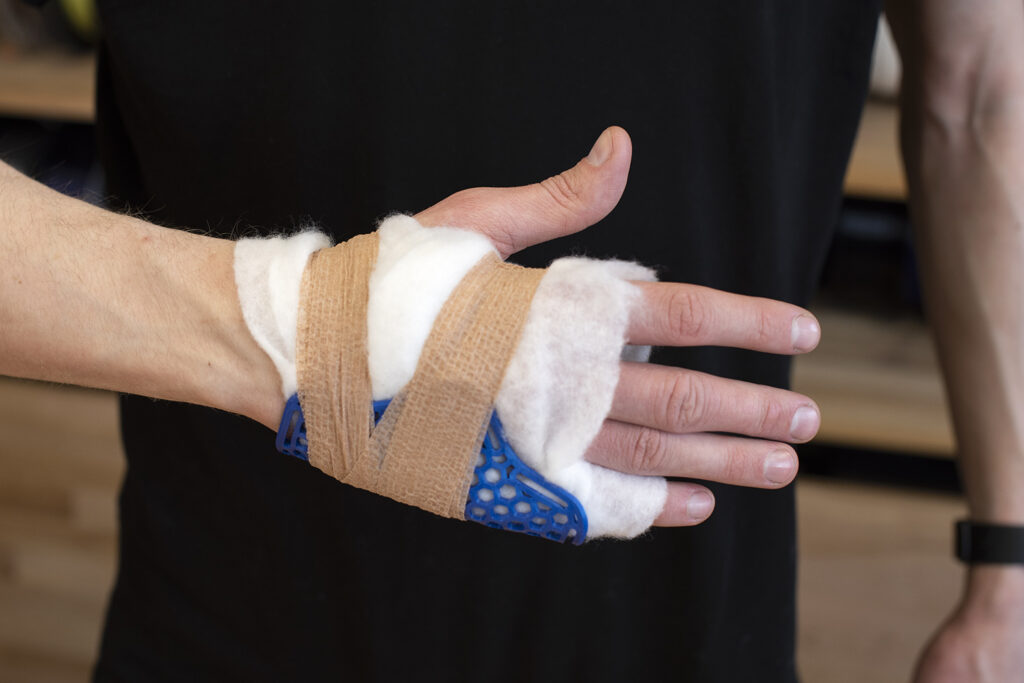 Partner Announcements
NASA contracted Public Invention for an exciting, ongoing project- building a computer control system for a new oxygen capture technology incorporating a solid ceramic electrolyte. It is probable that within a decade, this capture technique could outpace the current pressure swing absorption (PSA) model as a viable oxygen delivery standard for low-middle-income countries. Systems previously created for the Public Invention VentMon and PolyVent were incredibly similar to NASA's build needs, once again showing that investment in open source research has far-reaching effects on cutting-edge global health technology.