Created in response to the COVID-19 pandemic, Open Source Medical Supplies helps local fabricators and institutions responsibly create and distribute sorely needed protective gear and medical equipment to local communities in crisis, sourcing open-source design plans to fabricators of all scales and guides to community organizers who want to help organize effective local support efforts for their region.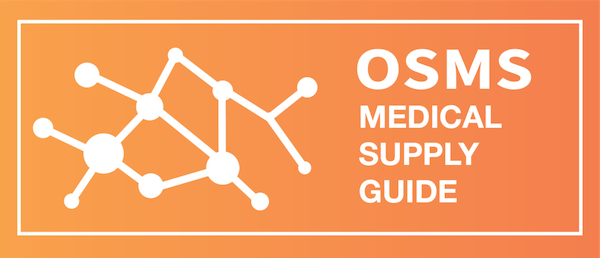 The OSMS COVID-19 Medical Supply Guide provides information on the utility, availability, and manufacturability of 20+ key categories of personal protective equipment (PPE) and medical supplies, collaboratively researched by a team of medical advisers and our 73,000-member Facebook Group. The current version of the guide includes 90+ open source designs for a wide range of manufacturing capabilities.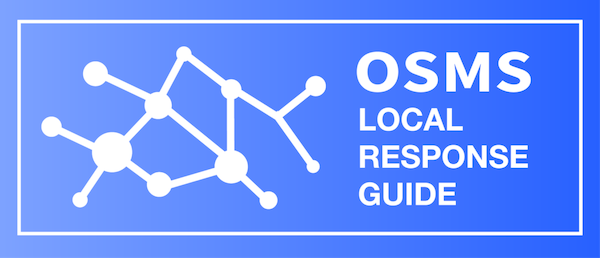 The OSMS COVID-19 Local Response Guide is a collection of best practices and specific instructions for volunteers dedicated to organizing efforts among fabricators, makers, volunteers, health service providers, local governments, essential services and other institutions in their local communities in order to effectively to create and distribute medical supplies to places that need them.
---
Find or Start a Local Chapter
If you'd like to get involved in efforts to fabricate and deliver supplies in your own community, check out the OSMS Local Chapters Roster to find a local chapter near you!
If you don't see your local group represented on that list, fill out this short form to get listed.
If there's no local group in your area, our Local Response Guide offers helpful guidance for setting one up!
Join our Facebook Group
Join the conversation with 73,000 others around the world designing, collecting, and fabricating open source medical supply designs and organizing their local response on our Open Source COVID-19 Medical Supplies Facebook Group.
---
About Us
Open Source Medical Supplies (OSMS) was formed in March 2020 to research and disseminate open source plans for medical supplies used to treat and reduce the spread of COVID-19 that can be fabricated locally. Additionally, Open Source Medical Supplies supports, mentors, and guides local communities as they self-organize hospital systems, essential services, professional fabricators, makerspaces, and local governments into resilient, self-supporting supply units.
In its first two months of operation, Open Source Medical Supplies has helped organize over 73,000 people in its Facebook group, produced 6 iterations of its Open Source COVID-19 Medical Supply Guide featuring 20 design categories and 90+ curated open source designs, engaged over 200 Local Response groups in 50 countries. OSMS materials are being translated into 40 languages, and OSMS guidance and collaboration platforms have catalyzed volunteers around the world to produce and deliver over 8 million medical supply items to their local communities.
Our Supporters
OSMS is powered by our partners. Special thanks to Schmidt Future and Toyota Research Institute for their support, and RESOLVE for their institutional partnership. For more information visit our page on RESOLVE's website.
Support Us
If you are interested in contributing professionally or financially to support these efforts, please reach out to us at info@opensourcemedicalsupplies.org.
Press