As the COVID19 pandemic ravaged communities across the world, an unexpected group of volunteers emerged to support the maker community in our fight against COVID-19 related medical supplies shortage. Initially, over 700 translators across the world formed our pioneering OSMS Translation and Localization team, led by our Global Network Lead, David de Weerdt. This targeted effort led to the translation of our Medical Supply Guide.
"I asked Andrew Morris (ProZ) to post an urgent letter of appeal for help from me to translators in the Translators and Interpreters Facebook group, and within a week we had a flood of over 700 translators who were very keen to help save lives," said de Weerdt. "For us, that meant delivering reliable and accurate information to makers in different countries around the world."
Tackling the "infodemic"
Information provided in languages people can understand can help save lives in a crisis. Unfortunately, language isn't very often seen as a priority in emergency response and as a result misinformation, mistrust and fear can spread quickly. For over half of the world's population, people struggle to access care and treatment information in a language they understand. This is a phenomenon that the World Health Organization (WHO) has classified as the "infodemic". Our translation volunteers worked tirelessly to tackle this infodemic by creating localized and translated versions of the critical information being distributed in our Medical Supply Guide and website.
"Translating creates a bridge that makes it possible for people to meet, learn from each other and work together to make our world a better place" shared Eugénie Djibo-Zongo, a professional French-English translator and early OSMS volunteer, originally from Burkina-Faso. "By providing these resources in the public domain; we are breaking the barriers of the English language so makers and healthcare professionals of other languages can access this life-saving information" continued Djibo-Zongo.
A partnership for impact.
In late May, OSMS developed a partnership with Translation Commons, a global voluntary association of translators and translation industry organizations dedicated to the digital inclusion of every language, and to advancing the members of the translation industry.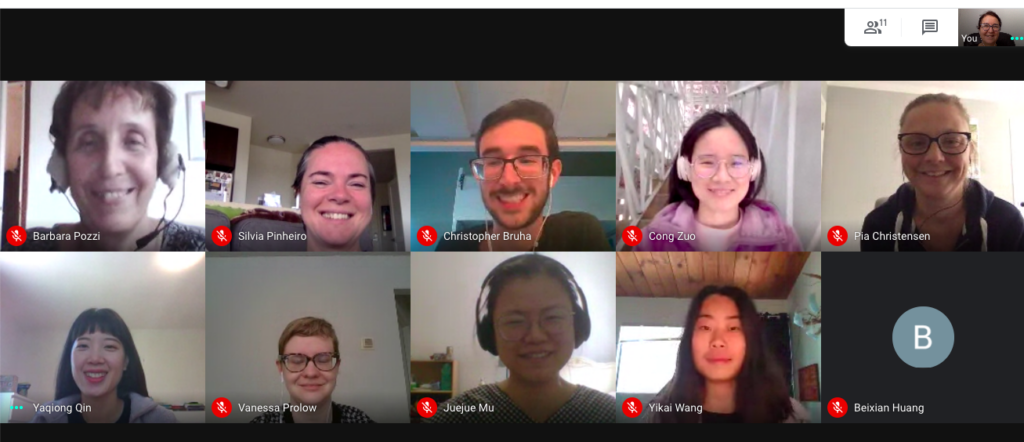 Beginning with a team of trained Translation Project Managers—and together with extremely generous support from translation industry platform companies Wordbee, KUDO, and ProZ— Translation Commons united OSMS's early translation volunteers with their own large complement of volunteers to empower a world-wide information-sharing network across language barriers.
Translation Commons and its volunteers have moved onto new projects now, like our Website, and more recently, our Home Care Guide.
Facilitating local intelligence
Now months after beginning this large translation effort, with the strong support of our language industry partners, OSMS is making its library of information content available in Portuguese to ProtegeBR, a network of hundreds of maker hubs in Brazil. A revised OSMS Medical Supplies Guide will include both original Brazilian content and modified OSMS content, changed to suit Brazilian requirements. We have begun the same with the FabLabs of France, for West Africa. We see emerging a truly global network of national maker organizations around the world each sharing their best information resources across language barriers. With the help of strong language partners, it's possible.
To express our appreciation to our early translation volunteers—we've curated a photo wall below!
Meet The Volunteers
View full-screen to filter and sort the volunteer list below.