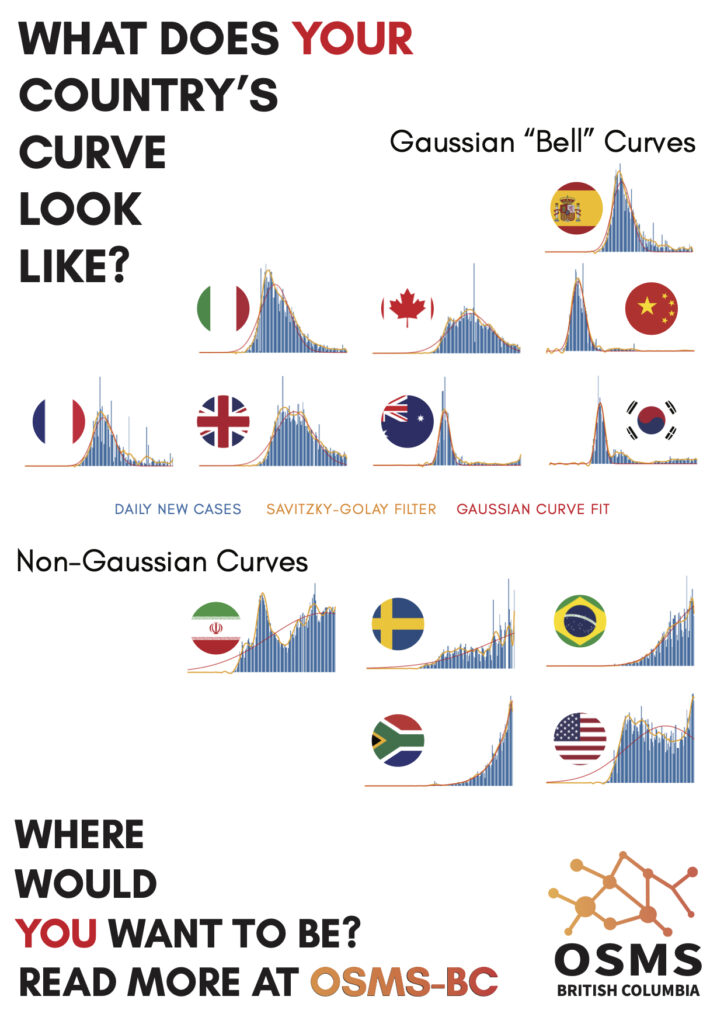 OSMS works with hundreds of amazing teams from around the world. These teams are doing their best to support the fight against COVID.

This included publishing data driven white papers that help people understand the situations their communities might face. This is a white paper published by OSMS's British Columbia Chapter that makes it easy for people to understand how essential slapping the COVID curve is and what policies were correlated with better COVID control outcomes.

OSMSBC believes that to slap the curve we need to close the knowledge gap and make it easier for people to understand how policy and public action can make a difference to slow down and stop this pandemic. While most of the world is dealing with a resurgent second wave there are countries like New Zealand where life has returned to mostly normal. Through the power of open data and accessible toolsets we wanted to show how readers like you can engage with the facts and create documents that can make a difference. We hope to inspire you. And if you are interested in seeing what the COVID curves look like today OSMSBC recommends that you check out the amazing dashboards that have been built by the EndCornavirus.or
team (special shout out to Ryan and Derrick!) here.
To contact OSMS-BC email Yajur Sondhi at: ysondhi@opensourcemedicalsupplies.org