Help ensure that communities everywhere have affordable access to the health supplies they need.
OSMS bridges the medical and manufacturing worlds to ensure that local makers have access to the information, expertise, and inspiration they need to innovate and fabricate health supplies and deliver them to the community institutions who need them most.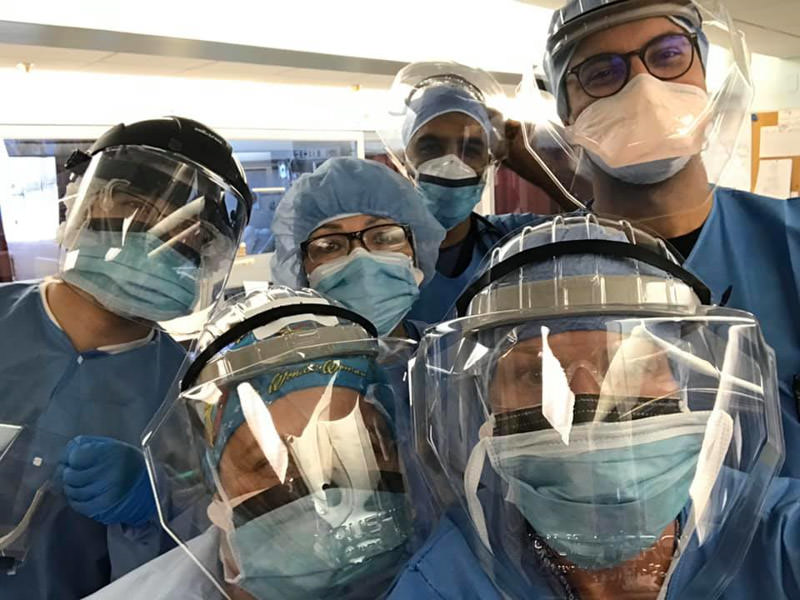 Your donation will make a difference!
"…it meant the world and literally, in some cases, probably our lives to have this equipment and protective equipment produced and distributed by this army of volunteers. And…I don't know that we can ever say thank you enough."

David Rainosek, MD, Associate Medical Director of St. Vincent Rehabilitation Hospital, Arkansas
How to donate
We accept donations through our fiscal sponsor RESOLVE.
By Mail or Wire Transfer
To mail your donation, print and fill out this form, designating your donation for Open Source Medical Supplies under "Other", and send with your check payable to RESOLVE to:
RESOLVE, Attn: Erin Bongard, 1255 23rd Street NW Ste 275, Washington, DC 20037
To send a wire transfer, please contact Erin Bongard for information on giving by wire transfer.
Give with Confidence
Your gift to Open Source Medical Supplies is tax deductible through our fiscal sponsorship with RESOLVE, a 501(c)(3) organization. RESOLVE's Tax ID number is #52-1841035.
RESOLVE is committed to working with integrity, accountability, and efficiency. They've made their IRS Form 990 and audit available for those who want to know more about how they use their resources.