In observance of Juneteenth, our OSMS team will be taking the day off. This will be a day for our employees and teammates to educate and connect on the significance of this moment in Black history. We can't ignore the extensive work that needs to be done to increase the representation of the African American community in tech and maker movement; or how COVID19 has disproportionately impacted these communities.

We acknowledge that the solutions to this systemic problem will take time, but we must start somewhere and we must start now. Through our collaboration with the Nation of Makers, Tikkun Olom Makers, and Make: (Community), we are joining together to unite the maker community in this long-overdue critical conversation and work.
We invite you to join our Town Hall "Conversation about Race and Inclusion in the Maker Movement: Dialogue and Actions for Progress" Thursday, July 2, 2020, on at 7 pm ET/4 pm

Learn more about this work and read a statement from Nation of Makers', Dorothy Jones-Davis →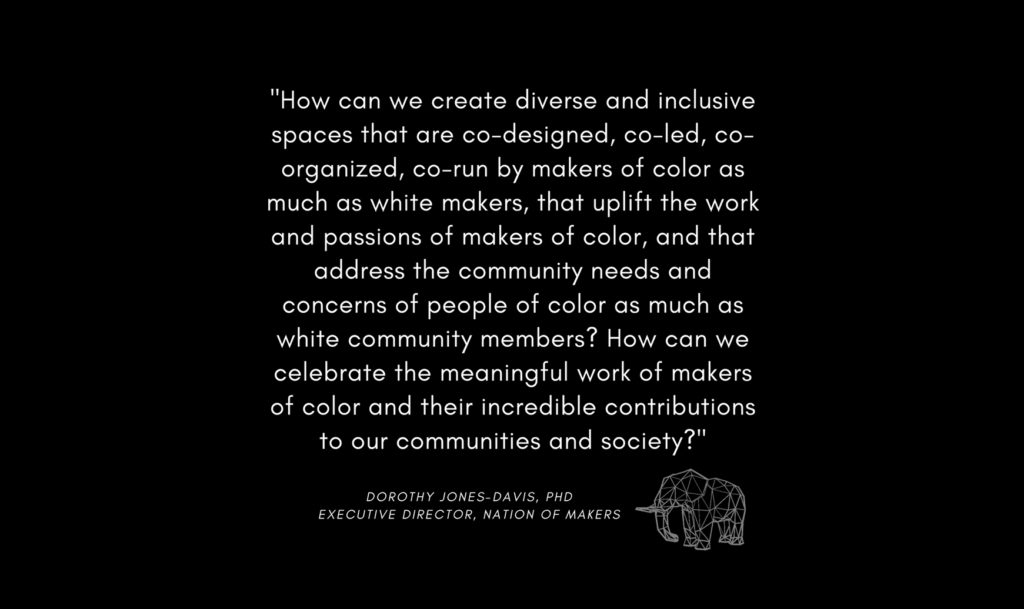 Our team is committed to taking ongoing action.
The Impact of COVID-19 on the African American community :