Community Management
Organization is key to any operation, but especially one that is being developed in response to a crisis. Below are some tips on how to quickly stand up a structure to coordinate your local response team.
Tools For Organizing
Local Response groups are leveraging any number of social media and cloud productivity platforms to facilitate communication and workflows. Outside of standard email & document sharing apps, there is a variety of different tools to be leveraged across your organization. Just as an example, OSCMS PNW / Makerforce's working "channels" include:
Website (public forum)
Facebook Group (public forum, team chat)
Slack (team and administrative chat)
Airtable (distributed manufacturing management)
GoFundMe (see Funding Local Response Efforts)
Instagram (public forum/news)
Twitter (public forum/news)
Public Forums
We recommend you start with a public forum to build momentum, and then leverage other tools as necessity and bandwidth dovetail. Forums are a great way to share information quickly, solve problems in a group setting, and recruit for volunteers. There are a number of different platforms you can utilize, and what you choose depends on your key demographic's comfort level with each of the tools. We recommend choosing one and sticking to it, rather than trying to start on all platforms and dividing your audience/contributors.
Facebook
As you are likely aware, OSMS was originally founded as the Open Source COVID-19 Medical Supplies group, as a place to share and collect good information about COVID-19 at the very start of the pandemic. It is important to understand the differences between Groups and Pages on Facebook — Groups are designed for sharing across a community. Members will be alerted to new posts, while followers of a page are not. Because of this orientation and design, if you are leveraging Facebook, we recommend that you operate primarily as a Group rather than as a Page. See the Online Community Management section below for more information on setting up your group.
WhatsApp Groups
WhatsApp has been used as an organizing tool by connecting people and creating a group message type exchange. It's particularly useful in the early stages of an organization, or as a quick connection tool between leadership of existing organizations; once there's more than 100 people in a WhatsApp group, we suggest migrating to Slack for leadership discussions, or Facebook Groups for an actual group. WhatsApp also has a service to assist the public in answering questions about COVID-19.
Other Public Forums
Slack workspaces and Telegram (a WhatsApp competitor) are two other options, but are not as widely known as Facebook and WhatsApp. However, if they are utilized in your community, they are certainly an option for engaging with the public.
Team Communication
Whether you have paid staff, volunteers, or a combination of both you will need to create a space separate from your public forum for your team to communicate. During the COVID-19 crisis, where it is inadvisable to have regular large group meetings in person and you may be working with a team distributed across your state or region, having an online meeting space is crucial.
There are many applications that can suit your entire team's needs, and the best way to pick one is to find out what members of your team are familiar with and if they have experience with any of the proposed tools. OSMS uses Slack to communicate across our teams and with other organizations that also use Slack. We recommend it, and the basic level is free.
Some large groups like Helpful Engineering use Slack as their primary public forum. It's possible to make the Slack channel "open" and very easy to join. Like Slack, Discord is a chat platform that makes it easy to collaborate across distributed teams. Mattermost is also a chat/collaboration platform — but this one is open source.
It is also important to have a separate space for coordination across leadership. This can be on the same platform you are using for your whole team communication, but the space should be reserved for your leadership so they can discuss sensitive matters privately before bringing them to the entire group.
Distributed Manufacturing Management
It is important that you are able to track who is making what, how many, and where they are being distributed. Managing your distribution and keeping track of what you make and where it goes is critical, and can be key for getting your information out to the community, establishing yourself as a legitimate organization, and even for future funding.
The two most commonly used tools we have seen groups use are Google Sheets (and Google Forms) and Airtable. Your group will want to pick one and stick to it – however there are notable differences between the two tools. If you know Google Sheets and Google Forms, transition to Airtable will be relatively simple. The beauty of Airtable is in the ease of creating and sharing different views of your data, and in the simplicity of relating data sets.
This article does a good job breaking down key differences between the two tools, and includes the reminder that Google Sheets uses spreadsheets while Airtable is a database – a key difference in how data points are able to relate to one another. It is important to note, though, that for data visualization Google Sheets and Google Data Studio are hard to beat.
The key is to design a way for individuals to "sign up" for a commitment to produce a particular design. This is most often done through a form interface (that drives form data to a spreadsheet for admin access). You will want to include any directions and files needed, and also provide information on assembly, any testing, and delivery instructions for finished products.
***Note Makerforce has kindly offered to roll out instances of their Airtable for groups in need of a distributed manufacturing tool. Contact OSMS Local Response for an introduction.
Online Community Management Tips
The advantage of having a public online forum for your group is the relative lack of barrier to participation. Local Response efforts take community and input, and online forums are fantastic methods for distributing work, pooling resources and information.
However, social media takes effort, strategy, and teamwork to manage it effectively. Without care, there is a real risk of accidentally doing harm, whether in the form of individuals testing unsafe ideas, or medical facilities losing trust in your organization because of a careless remark someone made, or classified information that was accidentally shared publicly.
The OSMS Moderator team has documented their learnings from managing a 70,000+ member Facebook Group. These insights can be leveraged across any online community management platform. Here's the abbreviated version:
Facebook Group Management
Create a group name that accurately describes your group and is memorable.

If you are from a certain locale (city, state, or region), including that in your group name will make it easy for both members and new volunteers to search for.
Customize your group settings so that members need to answer questions in order to join. This will dramatically reduce the number of bots and trolls that join your group. Use the slider setting to require that they indicate they have read and agreed to your group rules. Use the other questions to gather information about the member's background and interest in the group.
Use the About section

Articulate your mission and explain who you are. This is doubly important if you are choosing to run a "private" Group (meaning one cannot see the discussion until one is approved as a member).
Your About section is also an opportunity to create "signposts" to share immediate information on how prospective community members can get involved and take action. Example: OSCMS SFBay About.

Outline clear rules for participation in your group

You are welcome to take these directly from the central OSCMS group. You can view the current rules at any time by visiting the "About" page and scrolling down.

Have criteria for member approval to screen bots and bad actors

Require incoming members to agree to group rules.
Ask questions about why members are joining the group and what kinds of connections, expertise, or equipment they may have. For information about how to set up questions for the group, visit this help topic on Facebook.
Use at least one short-answer question to assist in screening out possible bots who may add nonsensical answers.
Watch for recently-created accounts, as these are typically bots.
Please also watch for postings that are marketing overpriced PPE. You have to moderate these posts so your group doesn't turn into a spam dump, which will cause both members and the community to lose trust into its effectiveness.
Don't auto-accept new members; make sure they have to be approved by a human moderator after requesting to join.

Minimize the amount of "noise" in your channel.

"Pin" essential information to the top in a master post and mark it as an announcement. Edit the post to add extra links as needed. Refresh the post every few days to add new info.
If your group starts to gain serious momentum and members and posting increase or lower in quality, consider requiring moderator approval for new posts.
Create master threads to discuss particular topics.

Suggested topics: introductions thread, threads for individual types of supplies, thread for people to share needs that they have learned about, thread for manufacturers and businesses that want to get involved, thread for smaller-scale makers and makerspaces to share their capacity, etc.
Consider posting these topics in advance of inviting others to join your Facebook group so that there is a structure in place to "catch" people as they filter in.

Build a strong team of moderators and work to create multiple "shifts" so that the group is not left without moderation for extended periods of time.

Facilitate private communication for moderators outside of the public group.

We recommend using Slack, WhatsApp, Telegram or similar platforms for this. Make sure that you restrict settings so that individual moderators cannot create private channels. Transparency and teamwork is key.

Be vigilant about scams and intentional bad actors. See "Information Security" below.
Information Security for Online Forums
With COVID-19 changing the ways we work together, communicate, and collaborate we are seeing many groups organize primarily online. As your group grows, there are certain things to think about when it comes to information security for both your organization, and for your users/stakeholders.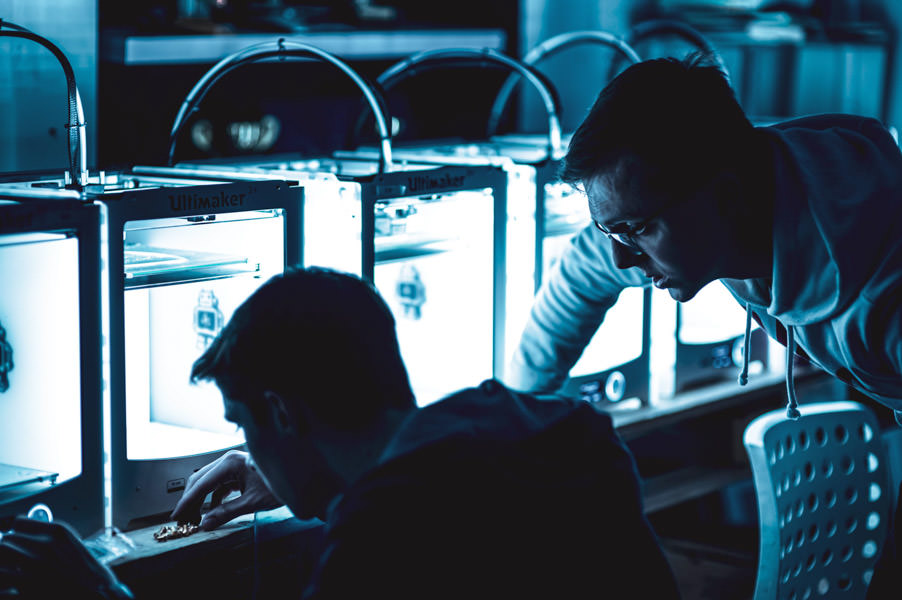 One of the problems with the size of a group like the OSCMS Facebook group and level of public interest is that malicious actors have manifested. We have seen fake accounts attempting to sell medical products, scam artists posing as physicians soliciting for donations, and personal information that was shared by well-intentioned members being scraped from posts and spammed relentlessly. As your public forum gains momentum, Allowing these actors to participate reduces the overall credibility of your group and exposes members who engage with them to potential fraud.
To help protect the integrity of your forum, we recommend instituting these policies early, and revisiting them often:
Be vigilant about screening incoming membership requests for bots.
Be skeptical of posts about buy-ins for large quantities of PPE and/or materials. You are welcome to reach out to the OSMS team (via your Local Organizing PM's Slack channel) for assistance with these questions. See Purchasing section.
Investigate claims. If someone says they are connected to (or work for) a particular business, consider asking them to share links from their public web page. Check this against their email address to see if their domain (the part that comes after the @ symbol) matches the public website domain. If there is a mismatch, proceed with caution.
Be especially wary of anyone who requires a purchase order before verifying the quality of the product. Be vigilant in your efforts to screen for these kinds of posts or messages and ban violators quickly. While there may be a person out there who does have this connection, we cannot verify it and more than likely, this is a scam. For large quantity buy-ins, please see the above policy regarding verification.
Report any post that is perceived as a scam to the social media platform for abusing their policies.
Do not permit individuals to post personal data – email address, phone number, physical address, etc – and remove any that you find. This is to keep your members, and those whose information they may be sharing, safe.