SDG School 2020
December 7, 2020

-

December 18, 2020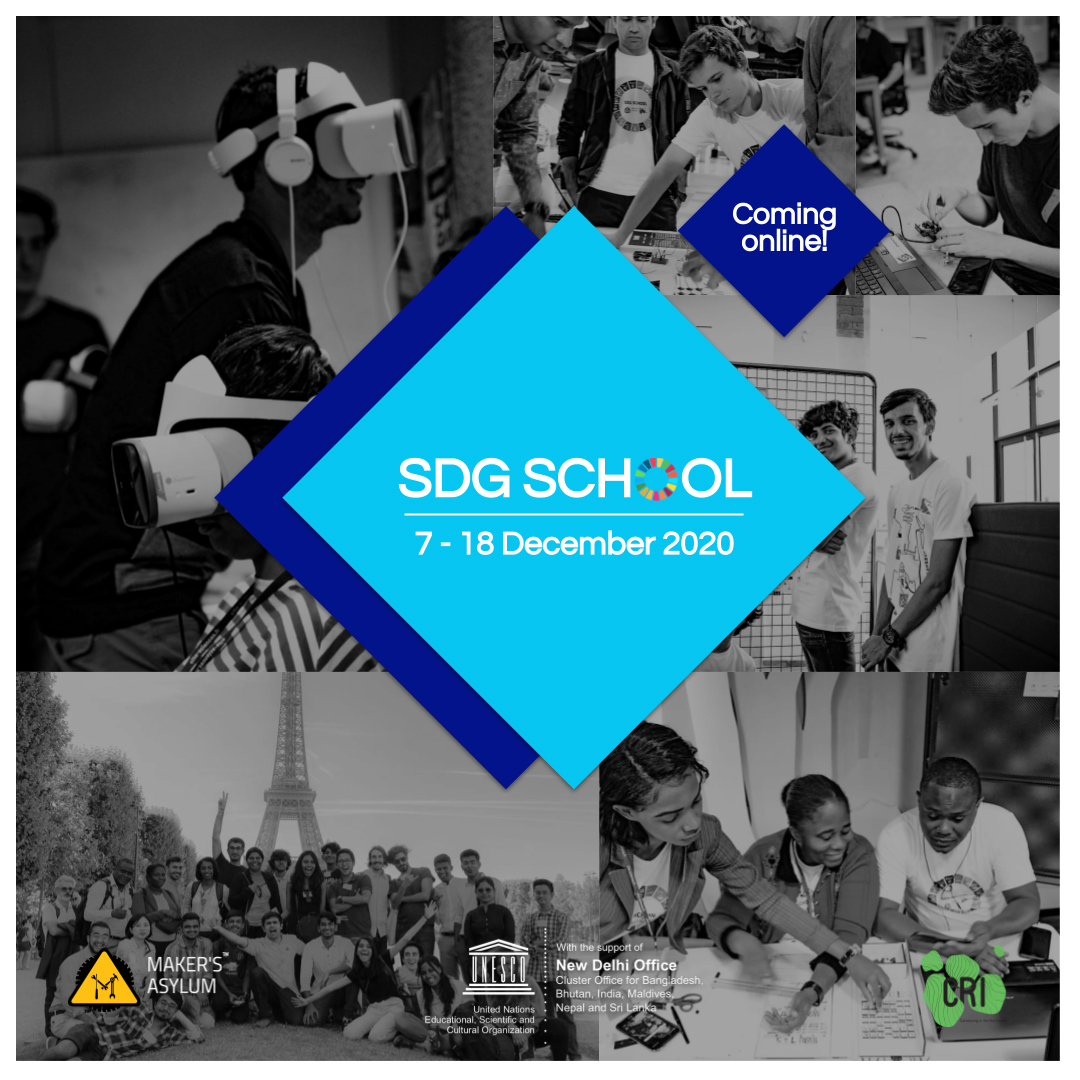 Maker's Asylum is back with its flagship program this year in December with its various partners to work on problems aligned to the UN Sustainable Development Goals and continue the yearly tradition! With over 500 alumni now in 25 countries the program has a rich pool of interdisciplinary individuals that have joined to create social impact over the years. We have hosted the program in Mumbai, Paris and this year we are creating the experience online so that you can stay home and still get access to the varied community of mentors and peers from across the globe!
The SDG School is a 2 weeks long social entrepreneurship bootcamp that gives you access to a platform where you can voice an opinion, take an action and create an impact alongside other young leaders from across the globe.
The SDG School is based on the Sustainable Development Goals outlined by the United Nations to be reached by 2030, a blueprint to achieve a better and a sustainable future for all cultures around the globe in the areas of education, healthcare, equality, energy, production, consumption, climate change and strategic partnerships.
During these 2 intensive weeks, you will be exposed to global scenarios, new methodologies and will be trained to think like a social entrepreneur to prototype a meaningful project.
Program Dates: 7th Dec – 18th Dec 2020 (Monday to Friday)
Location: Online
Timings: 11 AM – 5 PM IST/ 7 AM – 1 PM CET
Age group: 16+ (no upper limit and open to all disciplines)
Ideal for: Entrepreneurs, Students, Freelancers, Artists, Designers, Engineers and everyone who wants to create an impact!
Application Deadline: November 10th, 2020